Payments platform to digitize secure organizations
Integrate banking, payments and expenses using Instagaze's Gateway Modules that are certified to be deployed in secure infrastructure.
Integrated Banking
Sign up with PayPortal and get a business account from our partner banks from your desk! Already have a business banking account, link it with PayPortal.
Payment Collection
Leverage integrated hardware and software platform to digitize point of sale collection process including cash and checks and seamlessly process payments online.
Categorizing Expenses
Send digital payments to your vendors using card, digital check or account transfer while our inbuilt algorithms help you categorise all expenses for easy reconciliation.
Gateway Modules
Certified proprietary hardware and software that can run on secure servers without a need to install additional applications or have access to internet.
Empower your Accounts Receivable and Payable
Single ecosystem to provide end-to-end solution for Accounts Receivable and Accounts Payable.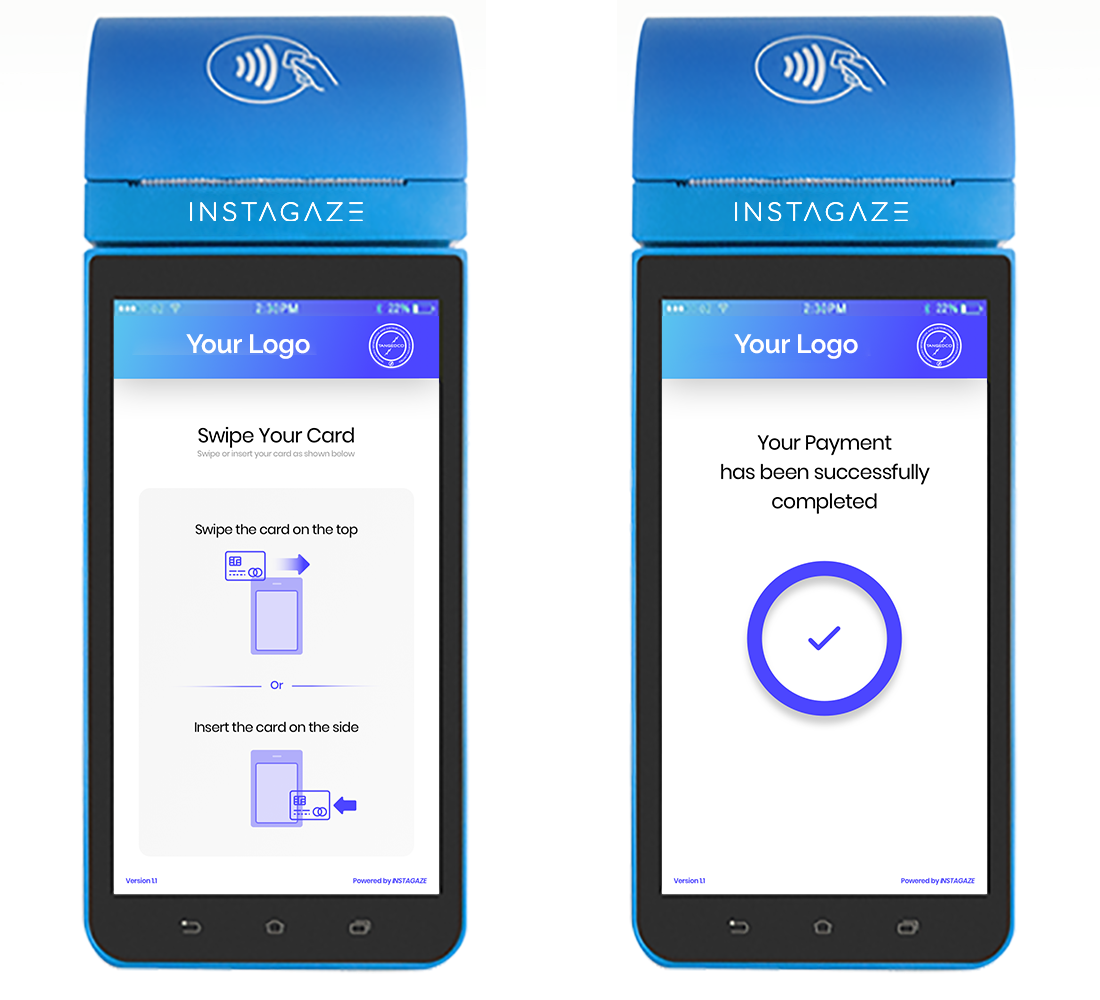 Automate and Digitize Payment Collection
We have done the research and brought together what organizations need in one place to accept payments both online and at point of sale at collection centers.
Integrated Point of Sale
AI powered certified hardware allows organizations to process payments including card, wallets, cash and cheques.
Online Collection
Integrate existing website to receive payments online. Configure and launch your an integrated payment solution in just few clicks.
Send and Categorize Digital Payments
Pay suppliers, vendors or employees using just an email, mobile number or bank account number. Configure Procure to Pay workflows for touchless invoice payment.
Zero Transaction Fee
No transaction fee for outgoing bank transfers.
Setup Bill Pay
Setup recurring payment for suppliers, vendors or employees.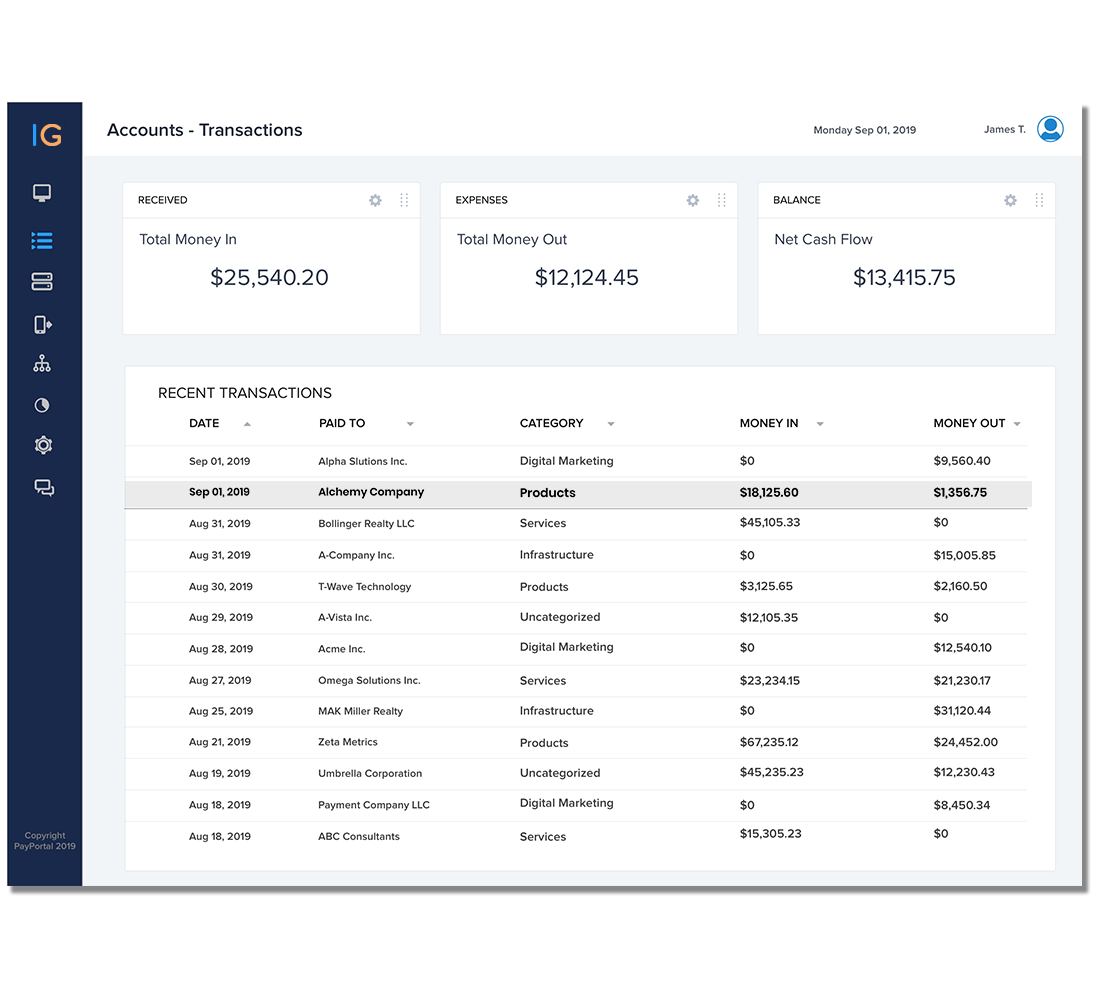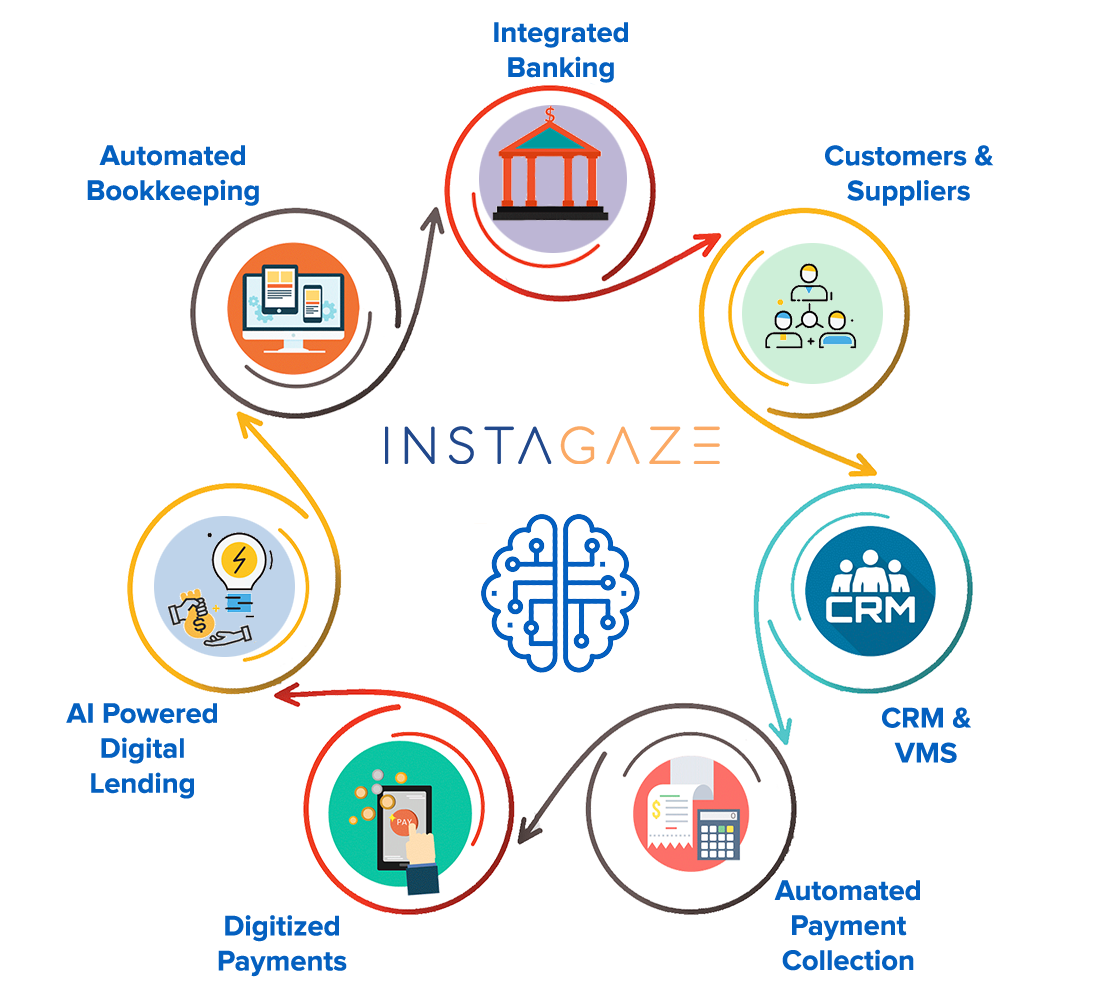 Integrated Deep Learning
Leverage artificial intelligence for image recognition including Optical Character Recognition (OCR) and autocategorizing income & expenses for reconciliation.
Digitize Payments
Compliance first workflows process images of physical documents such as checks, purchase orders and invoices, and converts them into digital objects reducing errors and processing time.
AI Powered Lending
Machine learning algorithms will autocategorize your income & expenses while helping your organization borrow working capital it needs from our partner banks helping it run smooth and efficient.
Single Platform to Manage Everything
Customize your portal to meet your unique payment needs. Keep your books up to date near real-time using our native pipelines to continuously categorise and reconcile all payments, expenses, refunds, and fees in one place.
Workflows
Leverage Plug-and-Play model to configure workflows for automatic invoice generation and touchless invoice payment.
Third Party Integrations
Seamlessly integrate with other applications on internet or intranet in a scalable, reliable and secure fashion with little or no development time.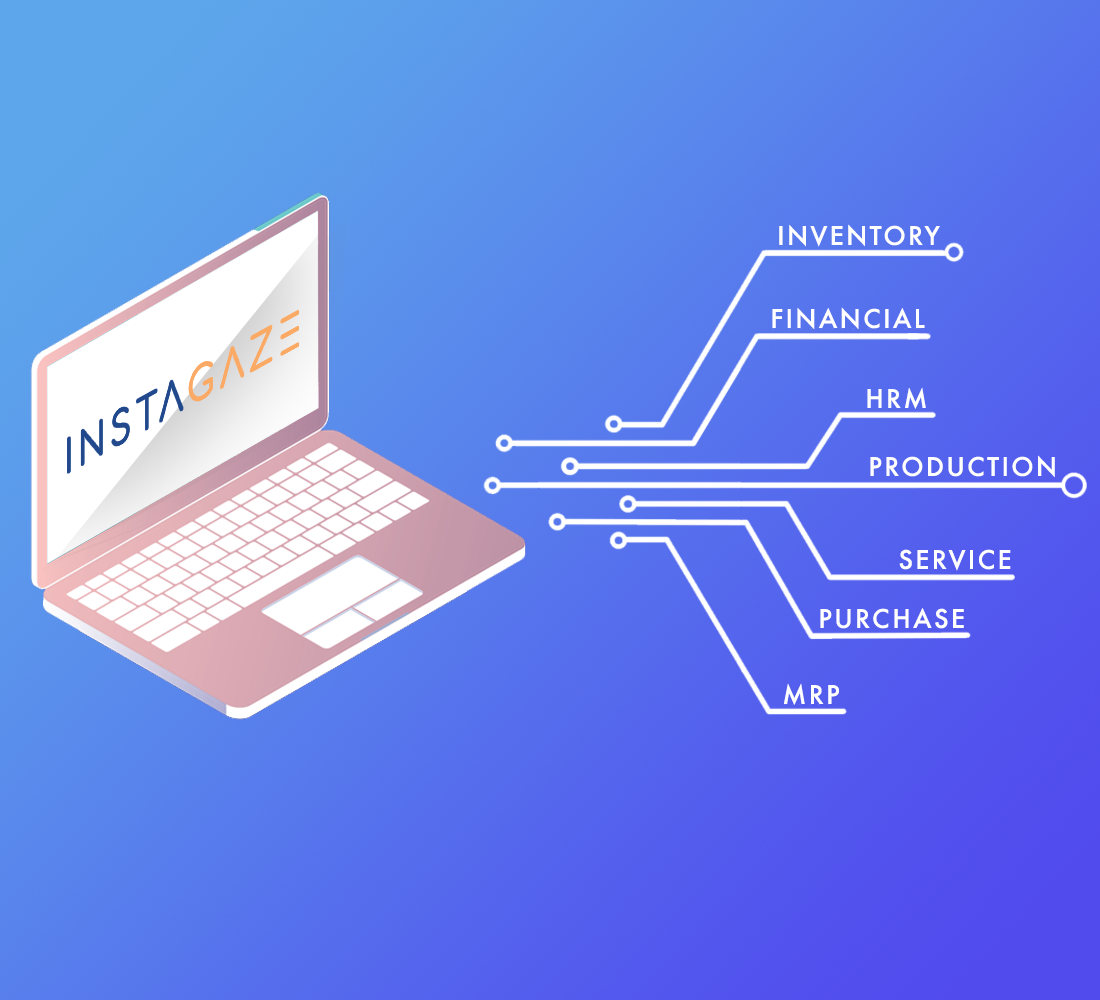 Features
Mix and match features from modes of payment collection to workflows in automated bookkeeping that suit your business needs.
IoT Devices
IoT devices securly stream usage data from existing hardware such as digital meters into your ecosystem.
Visa Cards
Secure and automate spending through virtual onetime use and prepaid business Visa cards.
Integrated Point of Sale
AI Powered certified hardware allows organizations to process and reconcile payments including cards, wallets and even non digital payment methods such as cash and cheques.
Online Payments
Leverage Instagaze's integrated payment gateway to process payments online, from mobile applications or using Instagaze IoT devices. Also utilize payment gateway to send payments digitially.
Leverage Instagaze IoT Devices to Digitize
Quickly leverage Instagaze IoT devices to stream usage data from existing hardware such as digital meters into your intranet ecosystem in minutes.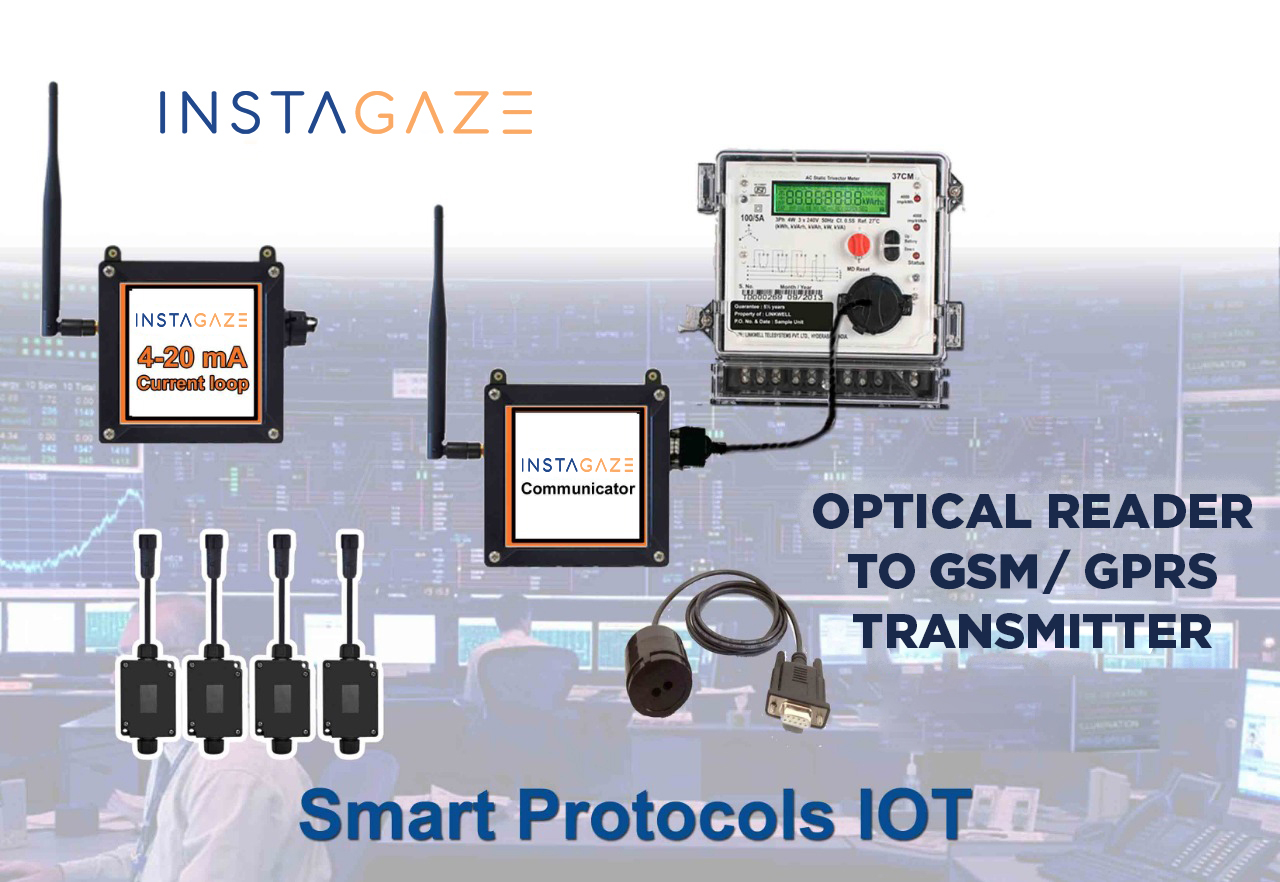 ---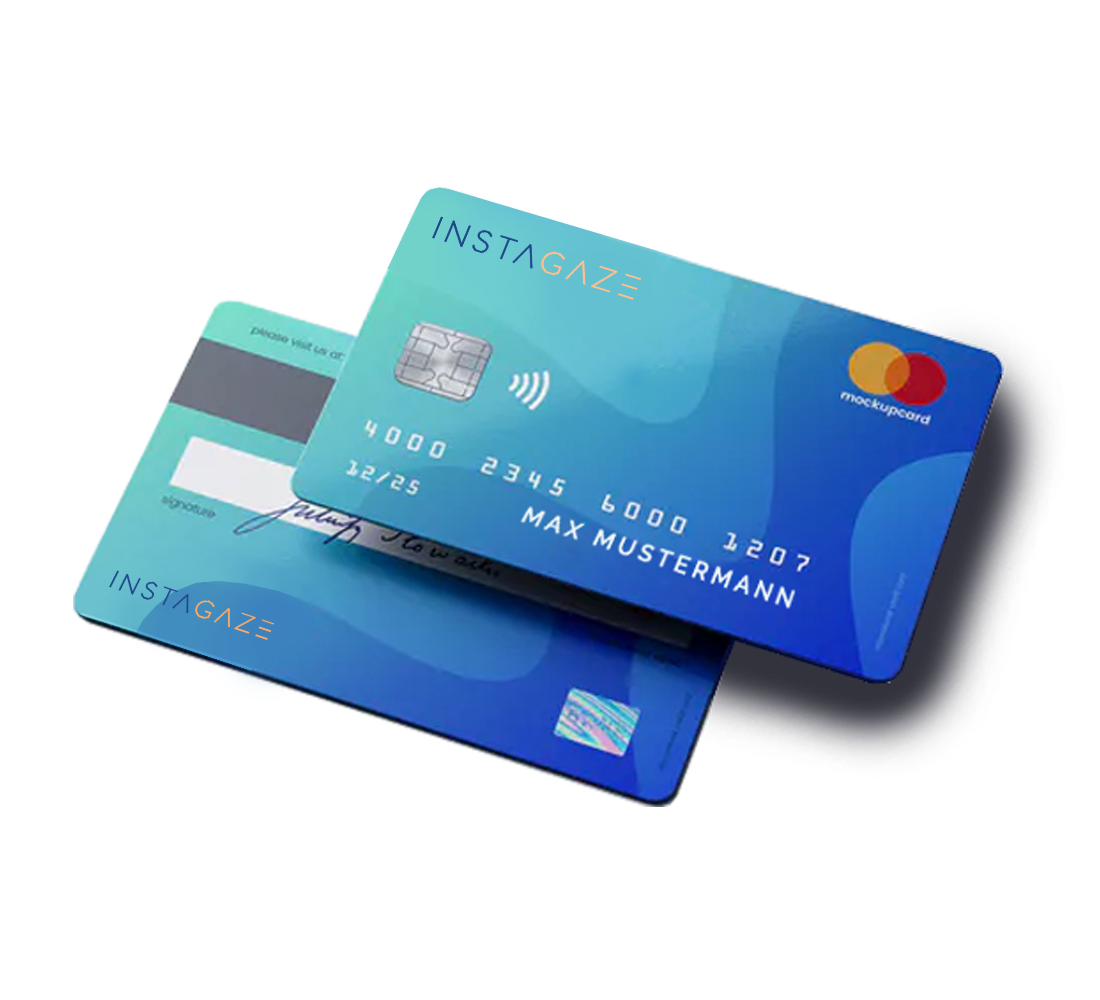 Secure & Driven for Customization
Leverages our deep learning engine to distinguish fraudsters from actual customers. Rely on us for a frictionless payment experience, as we add new payment methods and help you automatically comply with PCI DSS, GDPR and new requirements like SCA without changes to your integration.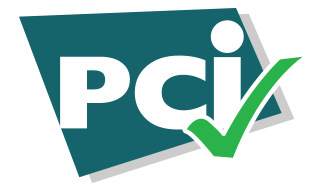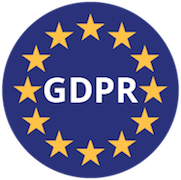 Pricing Plans
Our users include large government organizations and Fortune 500 companies. Choose a plan that suits your organization needs.
Private
Linked business account
Invoicing
Automated Bookkeeping
Dashboard & Reporting
AI Powered Lending
Upto 5 users
Upto 2 Gateway Modules
Government
Linked business account(s)
Invoicing
Automated Bookkeeping
Dashboard & Reporting
AI Powered Lending
Unlimited users
IoT Communicator Devices
Unlimited Gateway Modules
Automatic Invoice Generation
Touchless Invoice Payment
Enterprise
Linked business account(s)
Invoicing
Automated Bookkeeping
Dashboard & Reporting
AI Powered Lending
Unlimited users
IoT Communicator Devices
Unlimited Gateway Modules
Automatic Invoice Generation
Touchless Invoice Payment
CRM, VMS, & ERP Integrations
let's start working together
Our Address Info
7 Kattabomman Street, Muthamizh Nagar, Pammal, Chennai. 600075, India
Our Contact Info